MARK BRANDON READ, THE KILLER WRITER
D 10 March 2022 H 17:40 A terrificator C 0 messages
---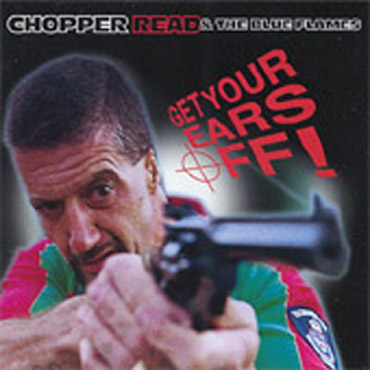 Mark Brandon Read was born November 17, 1954 and grew up in the Melbourne suburbs of Collingwood, Fitzroy and Preston.
He was made a Ward of the State by the age of 14. When he was in Melbourne's elite bluestone college someone cuts off his ears...
His criminal career began with the robbing of drug dealers. Described variously as witty, charismatic, sadistic, and frightening, Read admits to the killing of 19 people and a further 11 attempts."To the human filth I have bashed, belted, iron barred, axed, shot, stabbed, knee capped, set on fire and driven to their graves...I regret nothing."
In 1981, whilst imprisoned, Read stabbed a fellow prisoner in the neck using a pair of scissors.
During a hearing at the County Court of Victoria Read leaped onto the judges bench and presented a shotgun he had concealed under clothing. He was arrested and charged on abduction offences and later received a twelve year prison sentence.
Read spent much of his imprisonment in Melbourne's maximum security prison, HM Prison Pentridge.
He became a successful author of crime novels, under the name of "Chopper", selling in excess of 500,000 copies of his works. More recently, he has also found success as an artist.
To avoid tediousness, I recommend you to :
visit the Chopper, Mark Brandon Read biography
and
Read the following books he wrote under the name of Chopper Read:
Chopper: From the Inside.
Chopper 2: How to Shoot Friends and Influence People
Chopper 3: Hell Hath No Fury Like a Mate Shot in the Arse
Chopper 4: Happiness Is a Warm Gun
Chopper 5: Pulp faction : revenge of the rabbit kisser and other jailhouse stories
Chopper 6: No Tears for a Tough Guy
Chopper 7: The Singing Defective
Chopper 8: The Sicillian Defence
Chopper 9: The Final Cut
Chopper 10 & 1/2: The Popcorn Gangster
The Adventures of Rumsley Rumsfelt
Also in this section